About Flair Infinity Basic Kit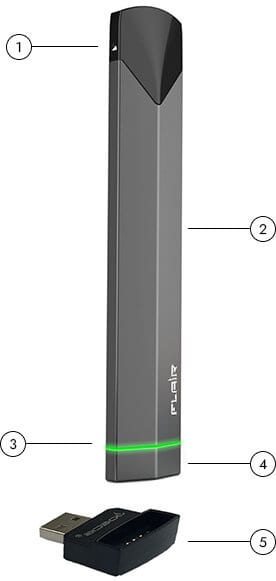 1. Flair pod mouthpiece
Insert a Flair pod to use. Not included in the basic kit.
2. Flair Device
Just plug the flair pod and start vaping. No other setup required.
3. LED Light
LED light indicates power status of the device.
Green: Battery is fully charged
Yellow: Battery is 45%
Red: Charging required.
4. Magnetic Base
Starter kit contains magnetic base which goes in to magnetic enabled USB Charger.
5. Magnetic Enabled USB Charger
Connect this USB Charger to Power source such as laptop, desktop computer, USB wall charger, power bank, etc.