Born in 2015 Solace has become one of the leaders in the E-Liquid category. Not only does this company produce a phenomenal tasting product, it also is manufactured with the highest standards available. Solace has filed for PMTA and currently waiting acceptance.
PMTA or Pre Market Tobacco Application has become the standard for any E Liquid company looking to go legit for approval with the FDA. With PMTA here and many brands chasing after the PMTA acceptance and then approval, Solace stands out to us as being one of the top brands to watch. Solace is also one of the few vape companies that offers Low Nicotine options.
Check out the Top 5 Flavors from Solace Vapor!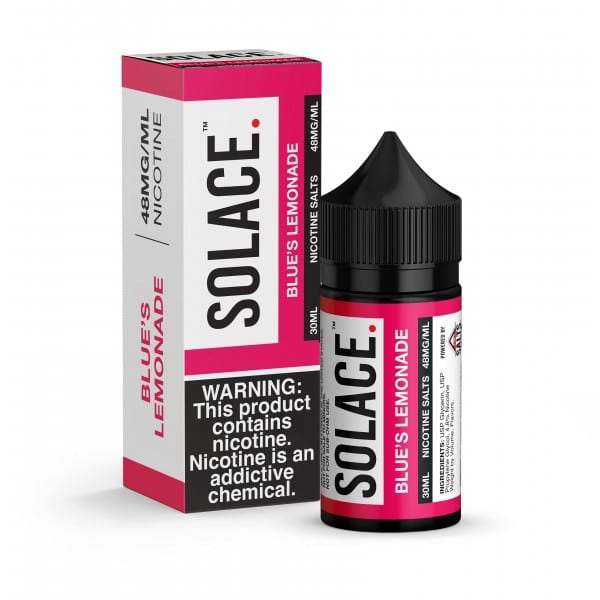 #1 Solace Blue's Lemonade (Salt Nic)
Imagine sitting on a beach under the hot sun on a beautiful summer day. You turn to your right to reach for something to quench your thirst and instead of cool lemonade, you find your vape loaded up with this wonderful blend of sweet blue raspberry and citrus lemons. This is the best way to enjoy a sweet summer day at the beach. Grab this flavor in salt nic!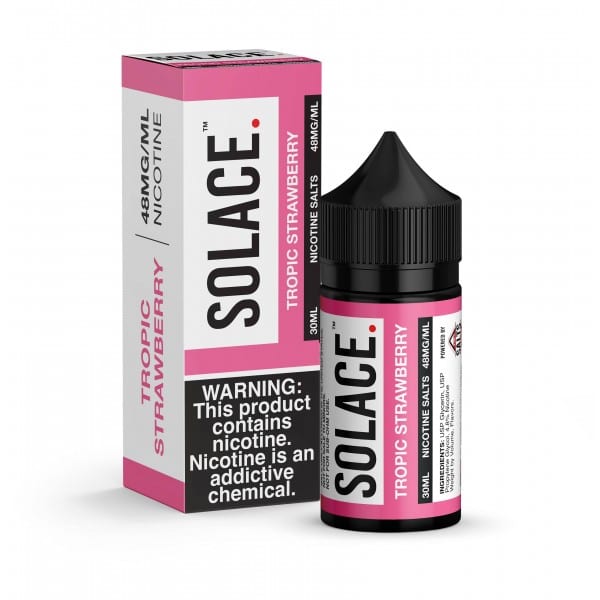 #2 Solace Tropic Strawberry (Salt Nic)
Tropical and Strawberry in the one name? What more could you ask for? This is the perfect blend of mango, pineapple, and strawberry. Upon inhale we taste the citrus of the pineapple hitting the middle of our tongue. The exhale is a blend of mostly strawberry with a hint of mango. This flavor was executed perfectly. Give this one a try as it may become your favorite all day vape.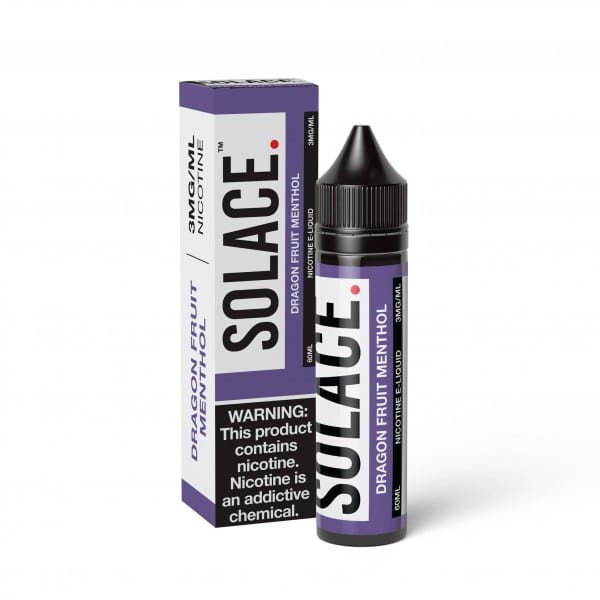 #3 Solace Dragon Fruit Menthol (Free Base Nic)
This one is for all the menthol and fruit lovers alike. On inhale you get the best tasting clean and fresh dragon fruit we have ever tasted. The exhale leaves you with a breathe of fresh and cool menthol. The best way to describe this flavor is crisp and clean tasting. It is not overpowering yet it does not leave you feeling unsatisfied. Solace Dragon Fruit Menthol is the perfect All Day VAPE!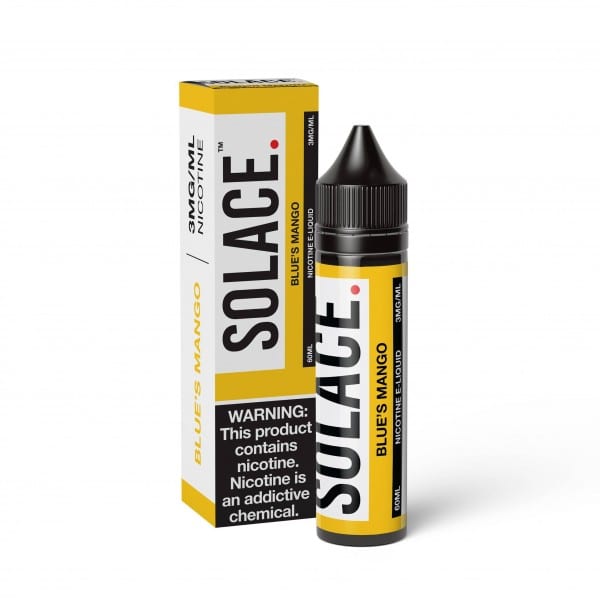 #4 Solace Blue's Mango (Free Base Nic)
2020 brought us a lot of uncertainty from fear to loneliness. One thing positive that 2020 brought us was that the popularity of the flavor Strawberry Mango was the decisive winner for top flavors! Blue's Mango is the perfect blend of sweet fresh mango and succulent sweet strawberry. This will easily top your list if you are one of the many strawberry mango lovers!

#5 Solace Flavorless (Free Base Nic)
Tired of getting burnt out of E Liquid flavors? Tired of not being able to taste the liquids your'e vaping because of vape tongue? Give your taste buds a rest with Solace Flavorless E Liquid. This will give you the opportunity to still take in your nicotine while giving your taste buds a rest. We found that giving your taste buds a rest at least once a year for about a period of 2 weeks, will allow you to create a fresh palate once returning to flavored liquids. Give it a try, we promise you'll love it!